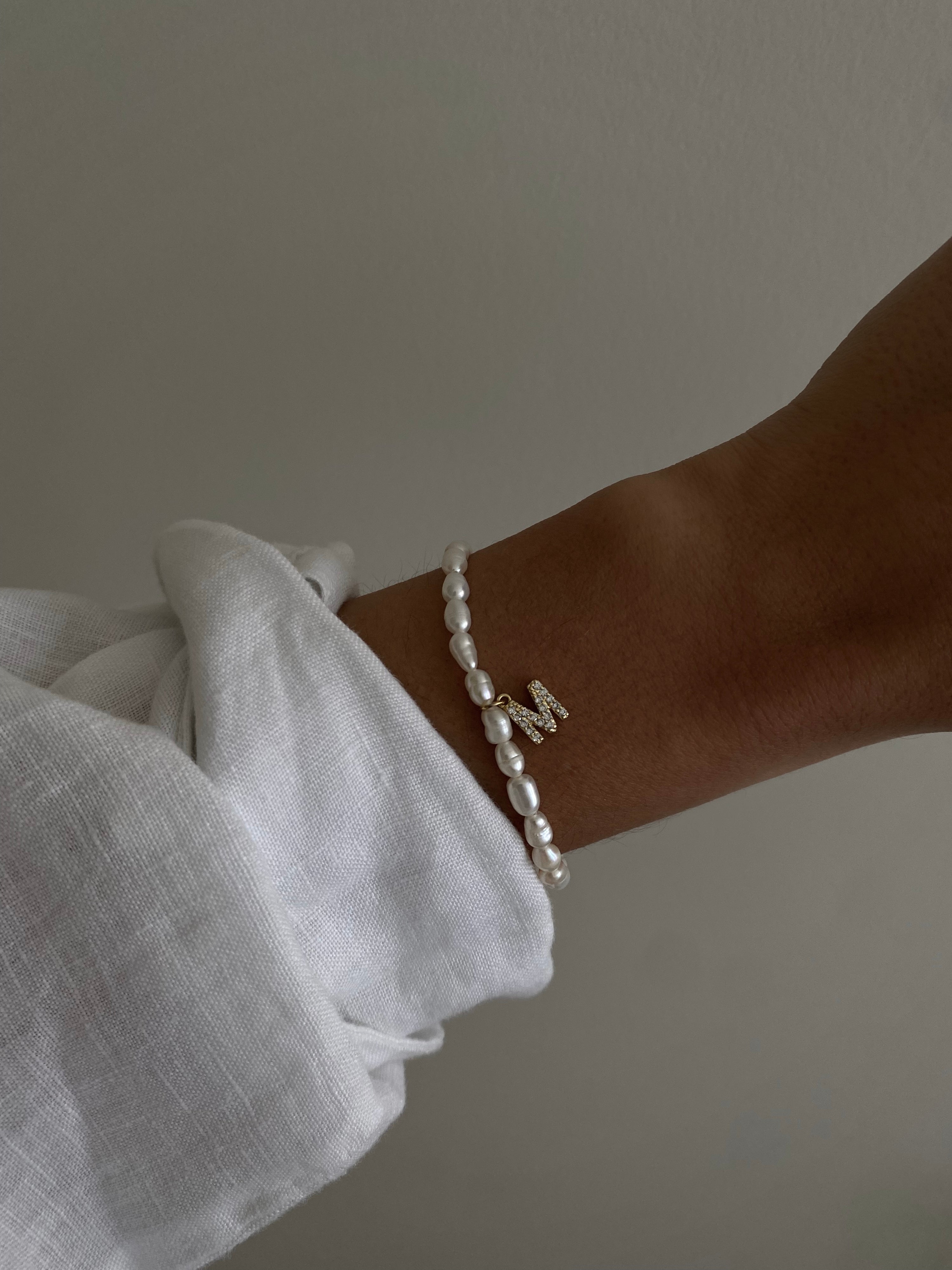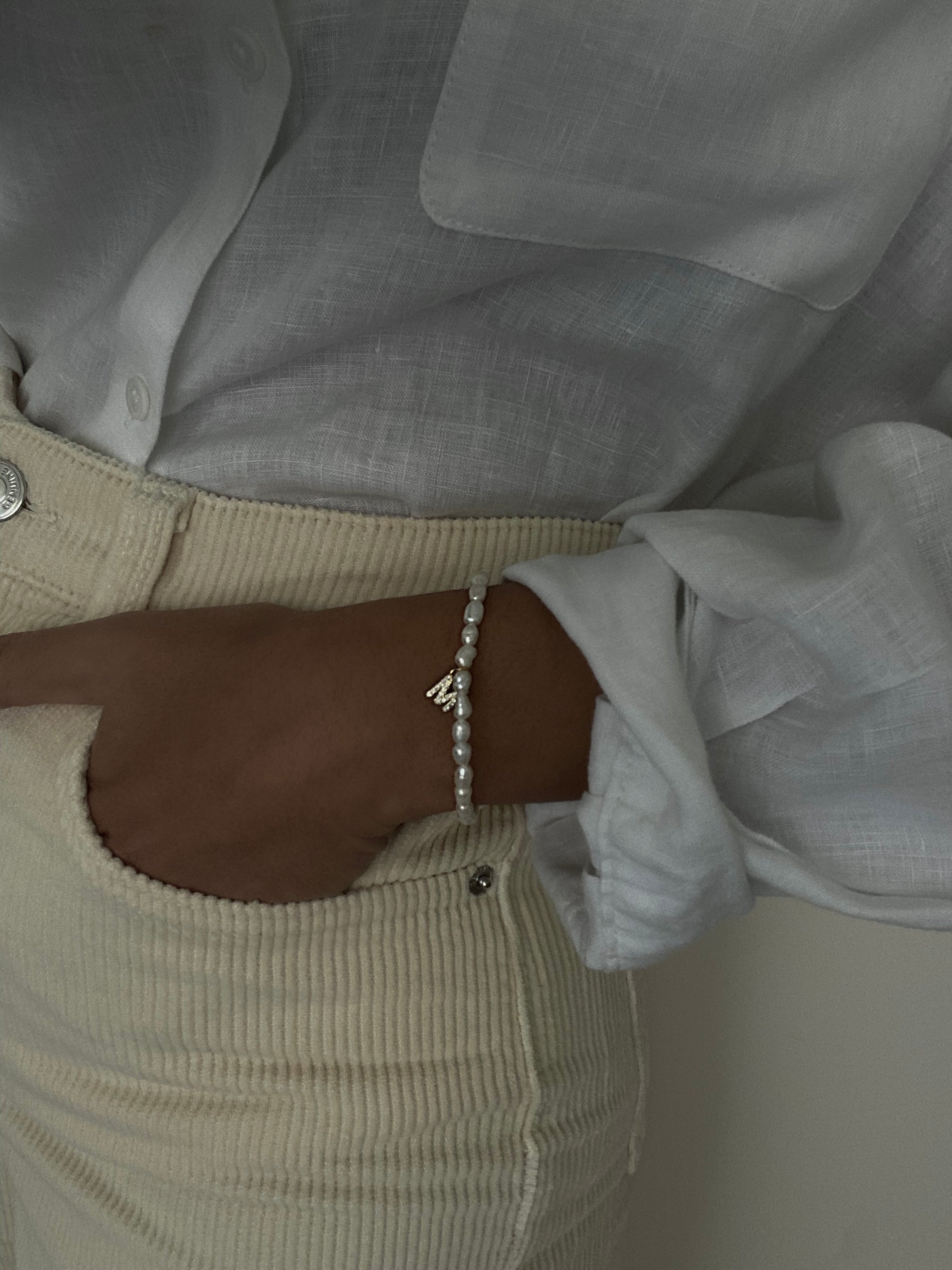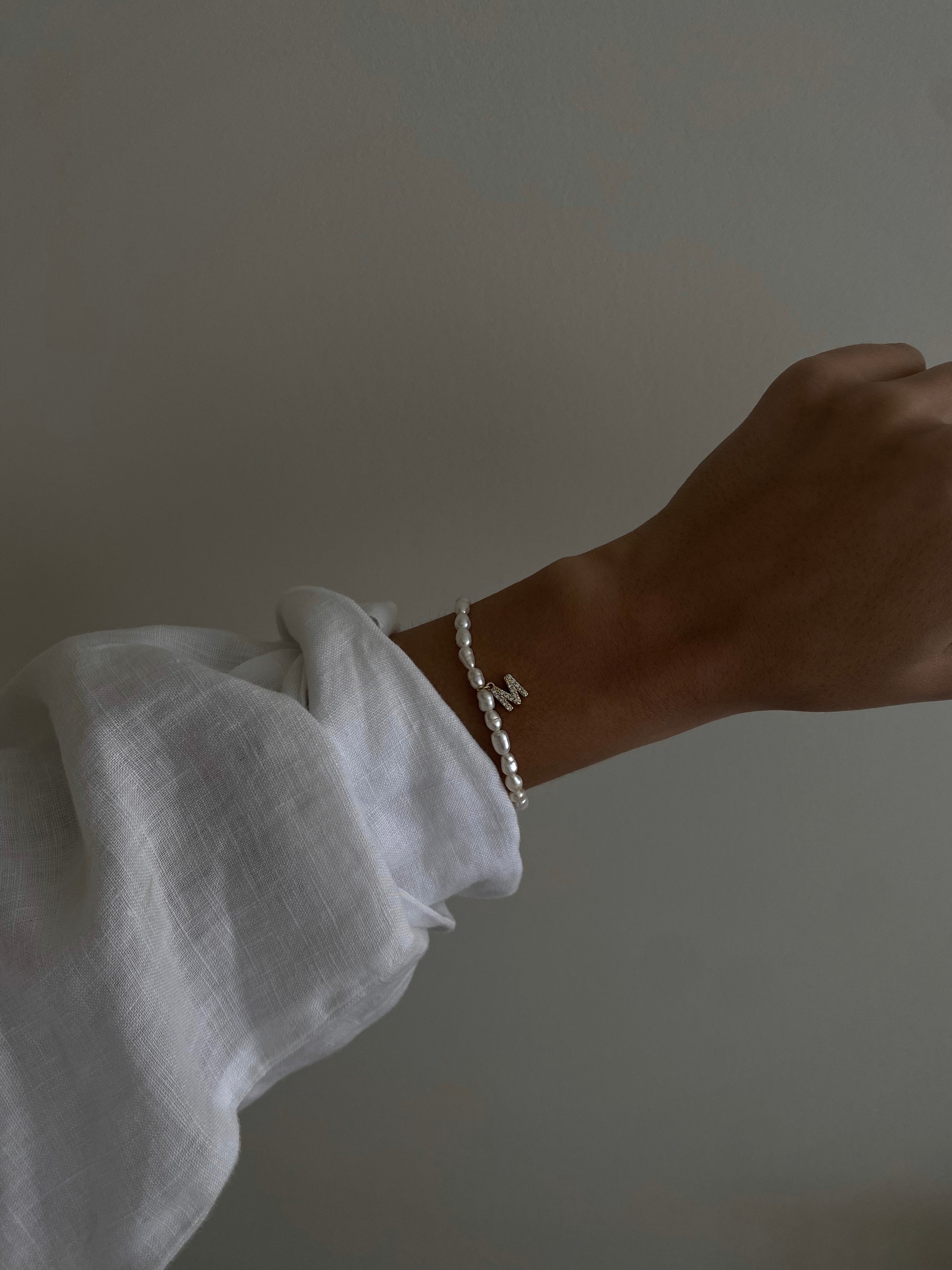 Pearl bracelet with initial
Freshwater pearls
Stainless steel clasp and initial
Minimum length: 17cm
Maximum length: 19cm

Initial with white zirconia stones

Choose your letter. Letters available: A, B, C, D, E, F, G, H, i, J, K, L, M, N, O, P, R, S, T, V, X, Z.
Pearl bracelet with initial
Shipping
Envios
As encomendas são enviadas entre 1/2 dias uteis após o pagamento das mesmas. Após o envio demoram cerca de 1/3 dias uteis a chegar ao destinatário.
Seguir a encomenda
Os envios são feitos através dos CTT em correio registado simples, o que significa que as encomendas são colocadas nas caixas de correio. Caso queira acompanhar a sua encomenda através do site dos CTT, solicite a referência da mesma em: info@conchadesign.pt.
Fale connosco!
Estamos disponíveis para esclarecer todas as vossas dúvidas! Contactem-nos através do nosso endereço de email: info@conchadesign.pt ou da nossa página de Instagram: @concha.design.